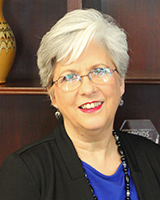 Dr. Stockdale is a licensed Counseling Psychologist with Behavioral Medicine Institute, providing on-site consultation for Pain Consultants of East Tennessee. In addition to her PhD in Counseling Psychology, she holds both BSN and MSN degrees from the University of Tennessee College of Nursing in Memphis, TN. Her doctoral research, which she completed in 1989, was the first of its kind measuring the effects of relaxation training in internal defibrillator patients. Nationally, she was one of the first Mental Health Clinical Nurse Specialists to provide crisis intervention, counseling, and grief work in an ICU setting. Her development of this role was featured in an American Journal of Nursing documentary in 1986. She is a former member of the Academy of Psychosomatic Medicine. Additionally, she is published in multiple nursing journals, including Heart and Lung. Because of her unique clinical experiences, she has been a featured speaker at the local, regional, and national level. Her focus has always been practical coping skills, patient education, and using the mind-body connection to help each patient reach his or her full potential. At PCET, she provides addiction-risk assessments and individual counseling to help the patients cope more effectively with chronic pain.
Academic Publications
"Supporting Families of Critically Ill Patients" in Critical Care Nurse, September/October, 1983, pp. 49-52.
"How you can comfort a grieving family" in Nursing Life, May, 1986, pp. 23+
"Critical Care Unit Visiting Policies:  A National Survey" in Focus on Critical Care, Volume15, Number 6, December, 1998, pp. 45-48.
"Person-centered counseling: Application in an intensive care setting" in Heart & Lung: The Journal of Critical Care, Volume 18, Number 2, March, 1989, pp. 139-143.