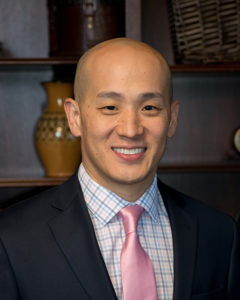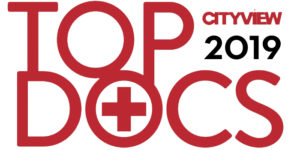 James J. Choo, MD is a native of Knoxville, TN.  He graduated from Emory University in 1999 with a Bachelor of Science in Anthropology, and received a Doctor of Medicine degree in 2004 from the University of Tennessee Health Science Center in Memphis.  After medical school, Dr. Choo completed his residency in anesthesia at the Ochsner Clinic Foundation in New Orleans, LA.  After residency, he attended the University of New Mexico and completed an ACGME-accredited pain fellowship.  Dr. Choo is ABMS board-certified in anesthesiology and pain medicine.
Dr. Choo is the owner of Pain Consultants of East Tennessee and serves as the Medical Director of the PCET Surgery Center. Pain Consultants of East Tennessee is an American Pain Society Center of Excellence.
Dr. Choo has been extremely active in advocating for solutions to the opioid crisis while at the same time protecting chronic pain patients' needs. Dr. Choo served on Governor Bill Haslam's Chronic Pain Guidelines Panel in 2014, which assisted the Tennessee Department of Health in drafting guidelines that would assist state legislators in addressing the state's ongoing challenges associated with prescription drug abuse. In addition, Dr. Choo has appeared before the Tennessee General Assembly Senate and House health committees to testify in support of strengthening laws for pain management practices across the state. In addition to serving on a number of boards and committees, Dr. Choo is honored to serve on the planning committee for the East Tennessee Opioid Conference.
Dr. Choo and his team are proud supporters of the Pain and Palliative Care Service at East Tennessee Children's Hospital, having helped raise more than $75,000 through various PCET sanctioned events since 2016.
In 2018, Dr. Choo was presented with the Metro Drug Coalition's "Commitment to Service" Award at their 6th Annual Community Champion Awards banquet. Dr. Choo has been voted a "Top Doc" for Pain Management by local area physicians for eight consecutive years. The honor is published in Cityview Magazine. In 2019, Dr. Choo presented at The University of Tennessee's TEDx conference.
Research Experience
Observation, Cross-Sectional, Multi-Center study involving Patient's who will complete a set of Questionnaires for Neuropathic Pain. This study is non-Interventional and is eCRF and ePRO conducted. Served as Principal Investigator.
A Phase III, Randomized, Double-Blind, Placebo-controlled, Parallel-group Study of an oral investigational drug in the Treatment of Opioid-induced Constipation in Subjects with Non-malignant Chronic Pain Receiving Opioid Therapy. Served as Sub-Investigator.
A Multi-Center, Double-Blind, Randomized, Controlled Study to Evaluate the Effectiveness and Safety of a Device for the Temporary Relief of Pain from Knee Osteoarthritis. Served as Principal Investigator.
A Phase 2, Randomized, Double-Blind, Placebo-Controlled Study to Evaluate the Safety and Efficacy of Topically Applied TV-45070 (4% and 8% w/w Ointment) in Patients with Postherpetic Neuralgia. Principal Investigator
Characterization of Neuropathic Pain and its Subtype in the United States. To describe the characteristics of patients with a physician-confirmed diagnosis of NeP and of specific NeP subtypes. Principal Investigator.
A Phase 3, Randomized, Double Blind, Placebo and Active-Controlled, Multi-Center, Parallel-Group Study of the Analgesic Efficacy and Safety of Tanezumab in Adult Subjects with Chronic Low Back Pain. Principal Investigator.
A Phase 3 Randomized, Double Blind, Active Controlled, Multicenter Study of the Long Term Safety and Efficacy of Subcutaneous Administration of Tanezumab in Subjects with Osteoarthritis of the Hip or Knee. Sub- Investigator.